Help for a new comer..
02-02-2013, 07:56 AM
Join Date: Feb 2013
Posts: 1
Help for a new comer..
---
Hello everyone, I'm new to this forum. I thought I would do a general introduction Aswel as start up my own thread. I'm not aware of rules and regulations here so if I break any please feel free to edit my post.
My name is Todd, I'm 19 and live in Australia.
I am a 'boilermaker' apprentice ( welder ) but I've been into my cars my whole life. I'm a big fan of Holden and older classics which leads to the reason of me joining up to this forum.
Today, I went to test drive a Holden commodore VT SS that a older bloke was selling. After the test drive he mentioned about a Chrysler Charger he has been restoring over his many years, I then asked if he was able to show me it. ( I have somewhat of a addiction to older cars.. ) as he was showing me the charger I notice a few cars out the back of his shed and asked what they were and what he was doing with them. This all ended with me walking away with two 1979 Valiant Regals for $200.
Now.. This is where the questions start, Chryslers are unknown to me so I'm in need of a lot of information about this cars as I know next to nothing. From what he described, the white valaint is a factory 5.2L which he bought from new, he let his son drive it and that day his son got caught doing Burnouts and the car was defected because of it. So it's been sitting in his backyard slowly being pulled apart and rusting away.
The second valiant is a slant six that still runs and moves, but is on need of obvious attention. As of right now I only have two pictures but from what people can see, can you tell me anything about them?
Is it worth attempting to restore the white valiant as its a factory V8 with one previous owner? Or should I use it as a parts car to build the other one?
And finally, what would these cars actually be worth?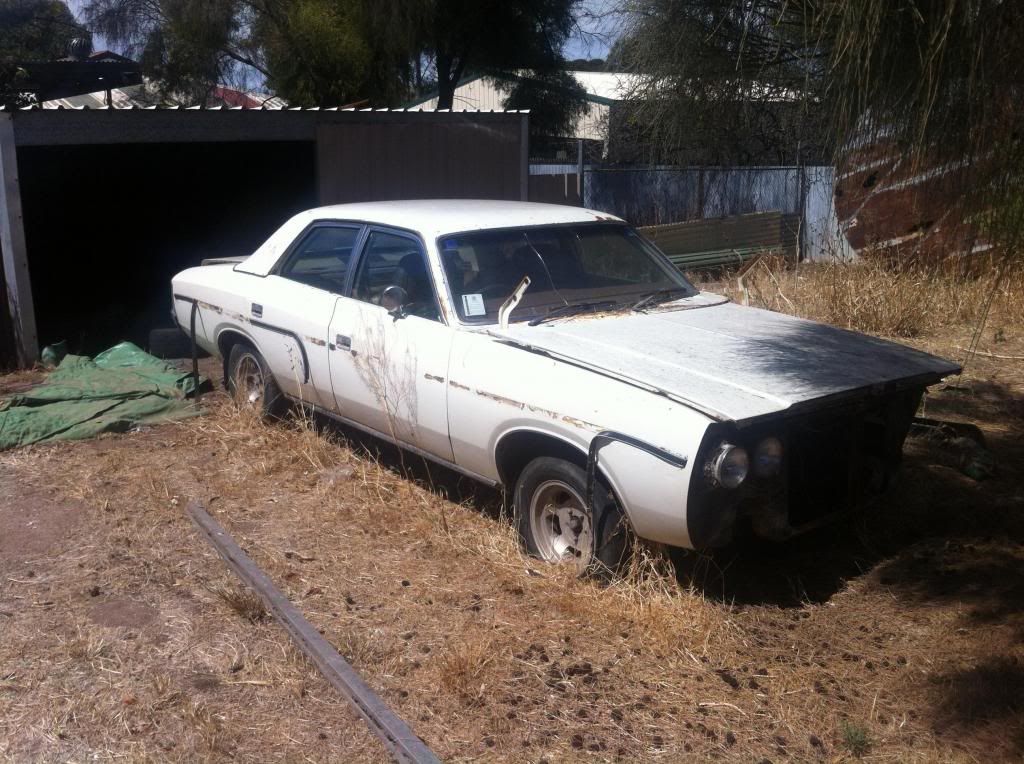 Cheers, Todd.
Thread
Thread Starter
Forum
Replies
Last Post
300M, Concorde, LHS, New Yorker
Chrysler Voyager & Town & Country