Crank Sprocket Rub
08-02-2018, 01:37 AM
Join Date: Aug 2018
Posts: 2
Crank Sprocket Rub
---
Hello!
I took a chance on a 2003 LE with 142k for $200 at anbandoned vehicle auction:
This is my first experience with a PT Cruiser.
I got it running and driving. But, found a significant coolant leak.
I tore down the front of the engine and found it leaking from the weep hole on the radiator:
I also found this~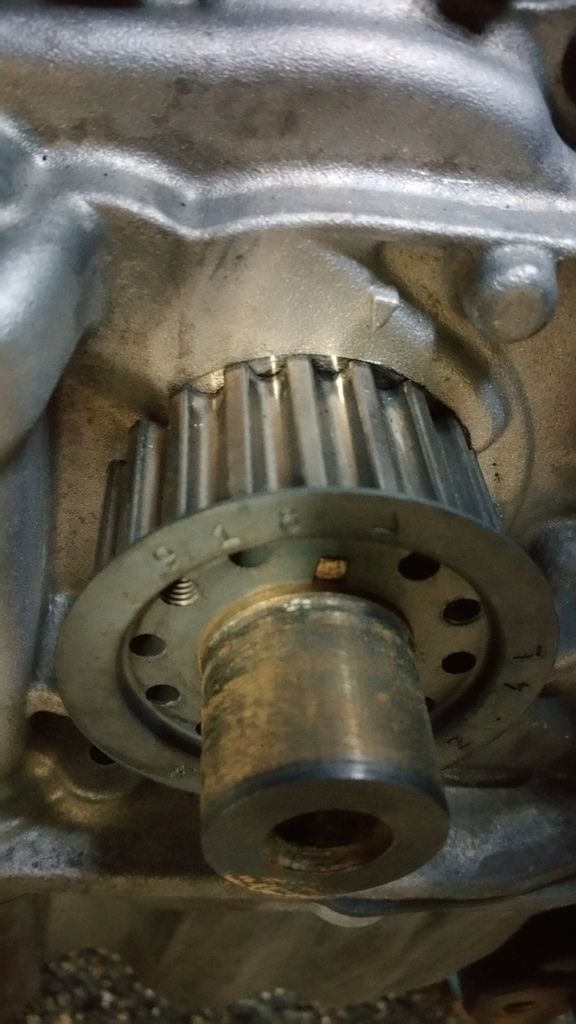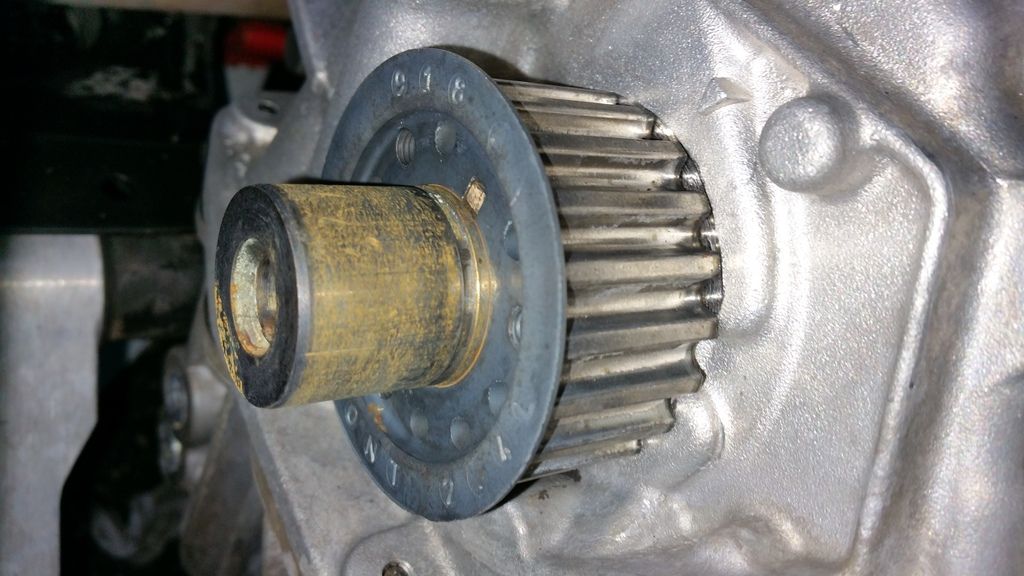 Any idea what might have caused this?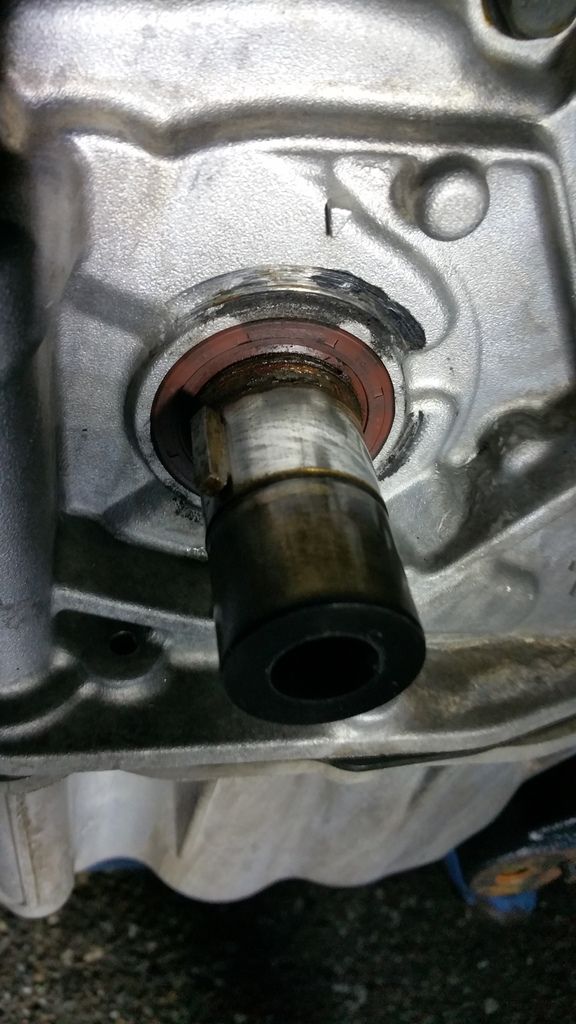 I was concerned it might be a failing thrust bearing. But, I backed it off and there doesn't appear to be any abnormal endplay.
I'm currently waiting on a few parts/seals to come in. I'll be continuing re-assembly and hope to have it street worthy very soon.
- JDB
08-02-2018, 03:28 PM
Join Date: Sep 2012
Location: Somerset N.J.
Posts: 396
---
May have been some debris that got behind the gear and rubbed the cover.
Check crankshaft end play. If the thrust bearings are worn the crank may be moving to far and causing the contact. If OK just put it together. If not may have to dig deeper. If manual trans, could be a clutch issue.
End Play 0.0035 - 0.0094 inch Wear Limit 0.015 inch
Thread
Thread Starter
Forum
Replies
Last Post
Chrysler Voyager & Town & Country
300M, Concorde, LHS, New Yorker
Chrysler Voyager & Town & Country